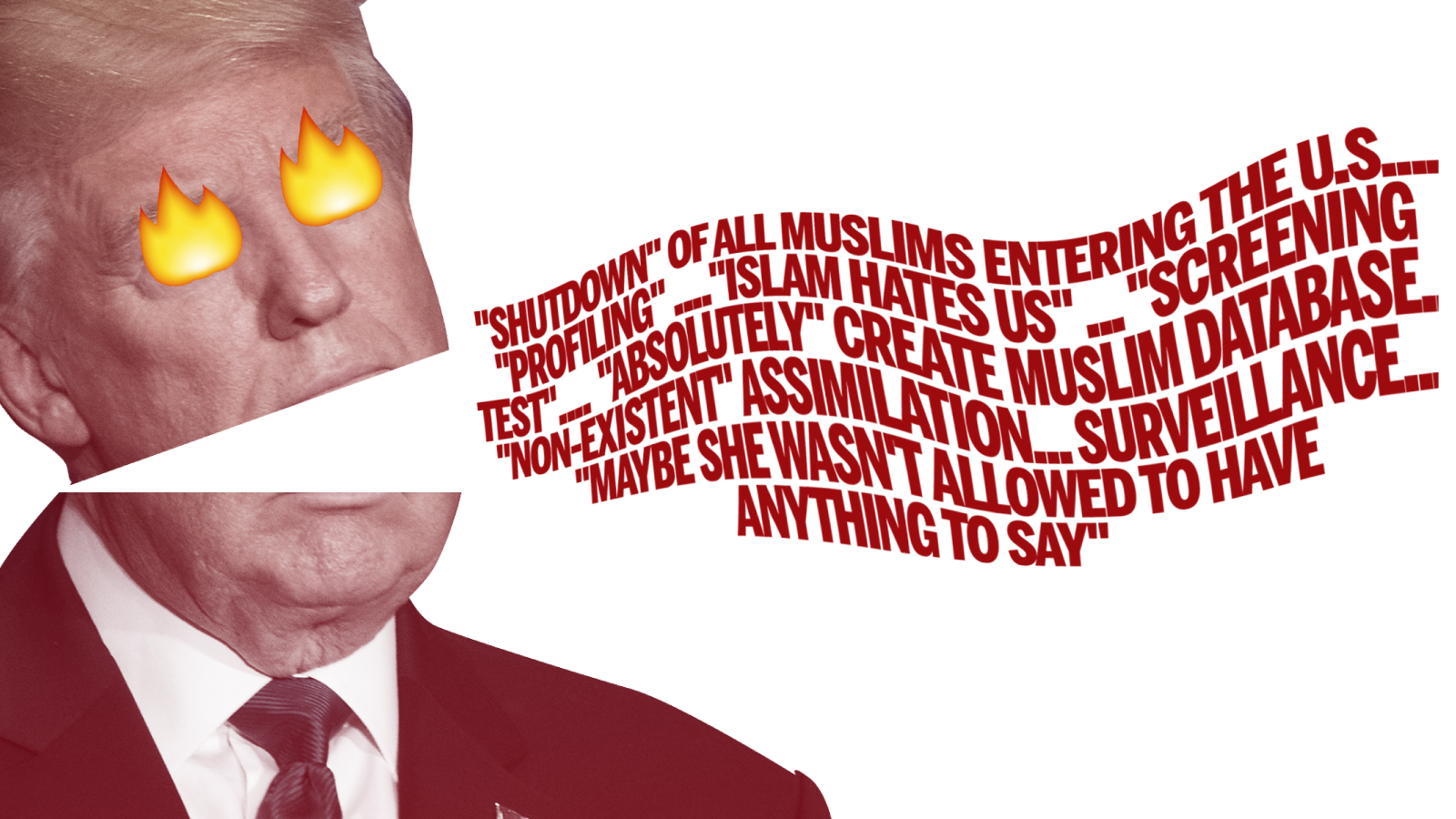 Discrimination, Islamophobia and the Impact on Wellbeing
A monthly space for honest conversations, reflections and practical support around well being and happiness.
Temple event 'celebration of Islamophobia' – academic
An Indian-born academic says an event being held at an Auckland temple this evening is effectively a celebration of Islamophobia.
'Nations with Islamophobia can't protest H.Sofia move'
Western countries plagued by Islamophobia cannot balk at Turkey making Hagia Sofia a mosque again, says Malaysian politician.
Islamophobia surges amid lockdown warn civic leaders in north of England
Fears new Covid-19 restrictions announced on eve of Eid al-Adha may exacerbate community divisions.
Conservative Islamophobia and the EHRC
Rachel Shabi Is a reasonable discussion about the Equality and Human Rights Commission and racism in political parties even possible?
How the 'new Babri Masjid' could redefine narratives on Islam's arrival in India, and defeat Indian Islamophobia
The India Islamic Cultural Foundation (IICF), founded by the Sunni Waqf Board, and entrusted with building the 'new Babri Masjid' mosque and adjoining facilities held its first virtual meeting on July 19 where it decided on its functionaries and their responsibilities, with six more vacancies in the trust to fill.
Where Do I Fit In As A Black British Muslim Woman?
"You're a dirty Afghan," the white boy in my class spat at me. I was only 13 years old when I heard these words…
In the latest sign of Covid-19-related racism, Muslims are being blamed for England's coronavirus outbreaks
Coronavirus conspiracy theorists have spread baseless rumors online — frequently targeting minorities — since the beginning of the pandemic. In England the latest wave of vitriol criticizes Muslims, blaming them for spreading Covid-19.
Government must make registration of sharia marriages mandatory, report says
Document's author claims reluctance to act 'may be the result of a fear of being accused of Islamophobia'.
St. Cloud State grad faces anti-Muslim backlash in bid for Minneapolis seat
Suud Olat has been the target of online abuse and anti-Muslim posts since he announced his candidacy for Minneapolis City Council earlier this year. Olat, a 29-year-ol.
A year ago, we created Sahan Journal to cover news about immigrants and refugees. How did that turn out? We're glad you asked
When we launched this nonprofit news site 12 months ago, we hoped we'd find readers, subscribers and donors. The experience so far has exceeded all of our hopes. We hope you'll join us for what comes next.