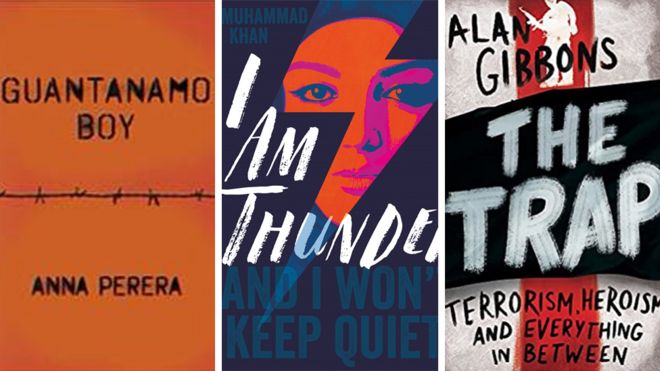 How GOP House candidate Laura Loomer explains her history of hate-speech, Islamophobia
Six days after hundreds of supporters celebrated Laura Loomer's win in the District 21 GOP primary at the Airport Hilton Hotel in West Palm Beach, the 27-year-old Islamophobic internet provocateur returned to the same stage amid a standing ovation.
The 'fighting Islamophobia' books for young adults
A girl being groomed to become a suicide bomber might not sound like the most child-friendly novel.
To beat Trump, the 'good Muslim, bad Muslim' messaging has to end
I spoke this week at the 2020 Democratic National Convention's Interfaith Council meeting. As refreshing as it was to hear voices encouraging change from the last four years, it felt like some things were still being missed.
'We owe it to the 51 victims': How young Muslims led conversations around racism post-Christchurch
Community elders are usually the ones we hear from in a crisis, but following the Christchurch massacre there was a swell of young people taking the reins and speaking out. Now the voices of young NZ Muslims are being heard, and they're here to stay.
Facebook's Ankhi Das apologises to Muslim employees: Report
Ankhi Das, Facebook's head of public policy in the country, has apologised to Muslim employees in the company for a post she had shared on her personal profile in 2019, in which India's Muslims were referred to as a "degenerate community".
Birtherism and Islam: Trump revives a racist conspiracy theory to smear Kamala Harris
On Wednesday, August 19, 2020, Senator Kamala Harris made history as the first Black woman to accept the nomination for vice president from a major political party.
It's Not About The Burqa' voices 17 Muslim women living in the West. They talk freely about the issues associated with feminism, faith, sexuality, race, mental health etc. narrating their real-life stories as well. As the words Islamophobia and Feminism clash together, we see how Muslim feminists are constantly caught between radical Islamists and race supremacists. Such that, they cannot voice their opinion without offending either of the two.constantly caught between radical Islamists and race supremacists. Such that, they cannot voice their opinion without offending either of the two.
Dear Christchurch, Breivik's trial showed us extremist ideas struggle in the light
Seierstad A 10-week trial of Anders Breivik afforded him publicity, and underground infamy, but the openness benefited the victims too.
City officials, local Muslims break ground for new community center and mosque in Sterling Heights
On Wednesday, five years or so after it petitioned the city of Sterling Heights to construct a 20,500 square-foot community center and mosque in the area of 15 Mile and Mound Road, The American Islamic Community Center (AICC) finally broke ground on the project.
CAIR Calls for 'Immediate Action' Against Wisconsin Officers Who Tased, Shot Unarmed Black Man Jacob Blake in Back, in Front of Children
The Council on American-Islamic Relations (CAIR) today called for "immediate action against any and all officers who violated the law" during a police encounter Sunday in Kenosha, Wis., that ended when an officer shot an unarmed African-American man numerous times in the back in front of his young children.