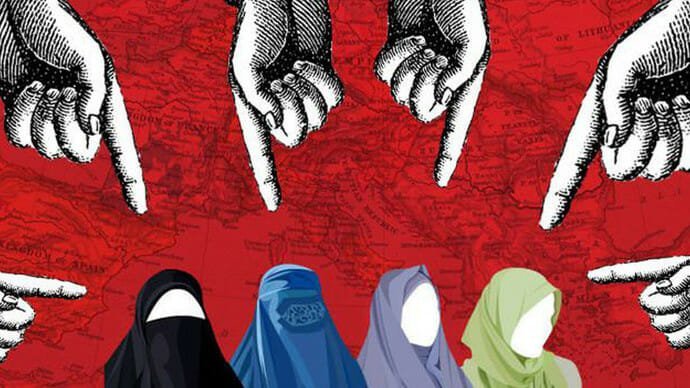 "Collective Against Islamophobia in France" may be banned as an extremist organization 
The Islamic group "Collective Against Islamophobia in France" had launched a slander campaign and had pronounced a fatwa on the French teacher who was killed in an attack last Friday, reports the French Gérald Darmanin (Interior) on Monday.
French state exploits murder to attack Muslims
The murder and beheading of teacher Samuel Paty in France last week was appalling. It must not be used to deepen Islamophobia and racism.
Islamophobia, Turkophobia Armenia's main disease, says Turkish presidential administration
Islamophobia and Turkophobia are Armenia's main diseases and, apparently, the authorities of this country do not want to get rid of them, a source in the Turkish presidential administration told Trend.
France beheading: Minister wants to dissolve Islamic NGOs after murder of teacher Samuel Paty
France's interior minister wants to dissolve two Islamic NGOs which he described as "enemies" of the state.
Egypt's Mufti Warns Against Islamophobia After Paris Attack
Egypt's Mufti Shawki Allam has asked the French government to not hold Muslims responsible for the gruesome attack in Paris on Friday.
Islamophobia behind Stabbing of 2 Muslim Women in Paris
French police opened an attempted murder investigation after arresting the two suspects.
Islamophobia: Mosques in France Under Police Protection After Threats
An unknown internet user called for torching a mosque in the south of France shortly after the extremist killing of a history teacher in Paris.
I've seen the damage Islamophobia does – the Conservative Party must have zero tolerance
Islamophobia is not exclusive to a small fringe element on the far-right