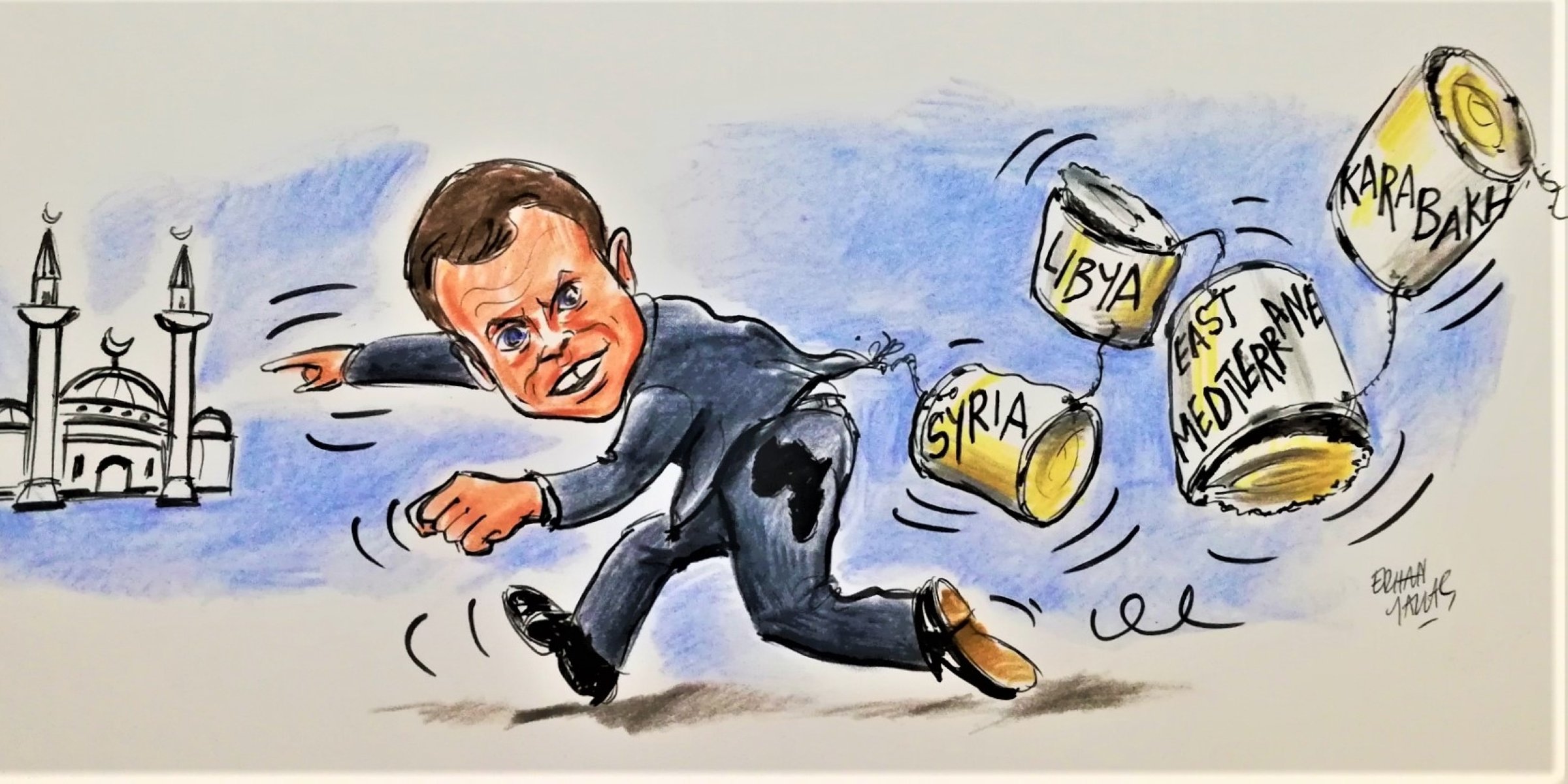 Tens of thousands of Muslims protest France's 'Islamophobia'
Anger erupts in the Muslim world over caricatures depicting the Prophet Muhammad and President Macron's comments on Islam.
France: Islamophobia replacing antisemitism
Experts say Muslims taking place of Jewish community in France of scapegoats for country's problems.
Mainstreaming Islamophobia in France
A French high school teacher, Samuel Paty, was brutally murdered by a young, Russian-born Muslim of Chechen descent, Abdoullakh Abouyedovich Anzorov. This heinous terrorist attack caused outrage in French society. The murder of Paty was not the country's first such incident. France had also previously suffered Daesh violence and the 2015 Charlie Hebdo attack.
Pakistan, Bosnia Seek Interfaith Dialogue to Stem Islamophobia in West
Pakistan Prime Minister Imran Khan urged Western nations Wednesday to desist from using freedom of speech as an "instrument" to hurt the feelings of Muslims, warning it will lead to more radicalization and violence.
Expression of Islamophobia is not protected by human rights
The Malaysian Alliance of Civil Society Organisations (MACSA) follows the recent incidents in France with great concern.
Islamophobia: Mosques in France Under Police Protection After Threats
An unknown internet user called for torching a mosque in the south of France shortly after the extremist killing of a history teacher in Paris.
Media management of Islamophobia
While the world is still struggling to find ways and means to control the devastating onslaught of COVID-19 which is wreaking havoc across the globe, a well-orchestrated media campaign has already been diligently designed and perfectly executed to vilify Islam, demonize Muslims and thus equate almost entire Muslim fraternity as terrorists.
Why has the West turned against Islam?
Historically, Western governments prefer liberal values and principles in their foreign relations only when they enjoy a competitive advantage. When the governments experience crises and find themselves in a disadvantaged position, hatred, alienization and otherization increases. This has been the case recently with the Western world knee-deep in political, social and economic crises.